Featured Authors Page
At Editorials Now, we like to spotlight our featured authors, so we have build a special page just for them. If you have a editorial or article published on Editorials Now, please drop us a line and let us know where we can collect a picture of you for use with this page. If you wish to submit a article to Editorials Now, please read our submissions page.
Willie Crawford

Willie Crawford is a marketing consultant, promotion specialist and popular writer. He also writes the Traffic 101 series of articles, reprinted on this site.

His mentoring has helped hundreds build successful online businesses. Visit today and begin learning how to Really Make Money Online!
http://www.williecrawford.com/
Ramon Ray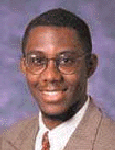 Ramon Ray, of smallbiztechnology.com. a resource for small businesses to learn how to strategically use technology in their small businesses. News, articles, analysis - it's all there at smallbiztechnology.com.
For over 10 years, both offline and online, Ramon has been helping hundreds of small businesses use technolgoy to save time, save money or be more efficient
Shelley Lowery

Shelley Lowery is the publisher of Article Announce: A Writer & Publisher Exchange & Marketing Adzine: Marketing, Advertising & Promotional Solutions for the Netrepreneur.
Visit her site to subscribe. Web-source.net Netrepreneurs Resource Directory. http://www.web-source.net


Dan Grossman
Dan Grossman runs http://www.websitegoodies.com where you can find over 250 hand-picked resources, articles, and tools! Dan also publishes the free weekly "WebDevPortal" newsletter for website owners! Subscribe today and get articles like this every week: mailto:subscribe@webdevportal.com?subject=article-subscribe
Richard Lowe/Claudia Arevalo-Lowe
Richard Lowe Jr. is the webmaster of Internet Tips And Secrets. This website includes over 1,000 free articles to improve your internet profits, enjoyment and knowledge.
Web Site Address: http://www.internet-tips.net
Weekly newsletter: http://www.internet-tips.net/joinlist.htm
Daily Tips: internet-tips@GetResponse.com

Claudia Arevalo-Lowe is the webmistress of Internet Tips And Secrets and Surviving Asthma. Visit her site at http://survivingasthma.com